my hot milo turn into ice milo within one hour...

kalau kat malaysia, biar sejam pun xtahap jadi air ais weyhhhh...

hahahha...
winter is comingggg!!!!!!!!!!
marriage
but i realize that aku still ada banyak benda kena setel sebelum kawen.
so far, biarlah masa menentukannya..
sebab tu Allah still jaga hati aku ni..
i know that on fine day tu akan datang jugak..
cuma aku tak pasti samada jodoh aku tu
dengan manusia atau kain kafan..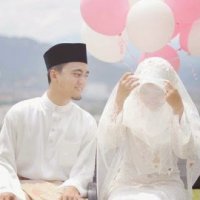 im not that type yg senang nk move on..
tp kalau aku move on tu, in shaa Allah ko dtg pun aku okey je..
i can talk to you like we are friends and never have bad memories..
aku ada impian dan cita-cita aku..
yes i know, perkahwinan bukan penghalang..
tapi, i need to settle down benda yg aku rasa bila dh jadi bini orang, xsopan pun nk buat tu semua..
Labels: afifah, fieyfa_AF, islam, jodoh, kawen, marriage, opinion
weekends
everyday in this week except sunday and today we have quiz during practical session..
so penat nya tu hanya Tuhan yang tahu..
kalau last weekends, penat lagi.. sebab kena setelkan kemas bilik..
minggu ni banyak sikit waktu rehat.. sebab
cuma kena basuh baju sikit..
dan cover baca buku silibus yang tertinggal..
chaiyook pipahh!!!!!!!!!!!!!!!!!
Labels: afifah, facultymedicine, fieyfa_AF, medical students, zagaziq
sudah-sudah lah kau buat hati aku bergetar kerana kamu...
aku takut tak mampu nk jaga hati lagi...
susah betul nk jaga hati aku sekarang ni.
degil !!!!!
dah banyak termakan hasutan syaitan ni...
and back to the old you yang memang xnak ada perasaan kat lelaki ajnabi selagi belum masa nya..
hari keluar result UPSR
16 nov was my first big day.
sbb hari result upsr di umumkan..
dan cikgu buat gempak letak nama aku last sekali..
luckily my bestie was there,.
pipah rindu 6 exc (skdwk) sebenarnya..
rindu budak2 yg ntah papa masa budak2 dlu..
kisah main kejar2 sampai ke padang..
kisah berbalas surat sampai org tgh kantoi..
kisah kena pergi kelas awal dan xberani masuk kelas..
kisah first time ada crush . dan.
terbalas..
new life begin
im officially third year student now..
all praises to Him Almighty..
yes.. third year of medical students in egypt is the killing year of pre clinical year...
maut weyh kalau memain...
pathology ,pharmacology, parasitology & microbiology..
semua subjek memerluakn otak hafalan yg tinggi..
tambah lagi, aku extend cuti sampai sebulan haritu gara2 menanti anak buah aku menjengah dunia...
sampai je egypt, terus kena kejutkan dengan quiz..
esok merupakan minggu ketiga aku belajar di tahun baru ni..
mmg quiz dan test tu almost everyday..
everyday ada pract lesson for a subject...
setiap kali kelas practical tu ada test or quiz..
so jd hari2 lah aku ada quiz kan?
kalau perasan, belajar dia semua berkaitan..
sama la mcm dlu belajar physio , berkait dgn anat , histo and biochem..
tp third year ni lain nya sebab, kami belajar yg abnormal..
yg berkaitan penyakit ( pathology )
berkaitan ubat-ubatan dan reaksi antara ubat2 tersebut ( pharmacology)
pasal cacing2 dan bakteria (parasite and microb)
seronok sebenarnya kalau ko minat dan faham..
Labels: afifah, facultymedicine, fieyfa_AF, gamaah, medic, mesir
« Older posts | Newer posts»